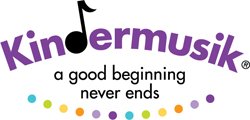 Move and Groove ages 3-5
Ages 3-5: We engage your child in music and movement activities that also promote language, social and emotional skills, early math and early literacy, physical coordination, creativity, and more. Plus, your child will learn basic music vocabulary and notation — all setting the stage for future school success and formal music lessons. The included Kindermusik Home materials extend the benefits all week long with music from class, activities for the whole family, and each month's story.
Up to 6 children participate for 45 minutes. Parent share in the last 10-15 minutes of class.
$80/month, additional siblings in the same class $50/month
2022-2023 School year (start at any time)
Choose your class:
Monday 11:00am
Thursdays 1:00pm
Saturdays 11:00am
Summer 2023 2 sessions to choose from or do both May 29-June 24 and/or July 3-Aug 5
Monday 11:00am
Thursdays 1:00pm
Saturdays 11:00am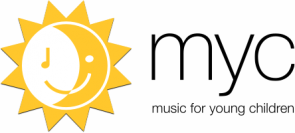 MYC Sunshine Piano ages 4 1/2- 6
Fun start to early piano learning.  Teaches the layout of the keyboard, rhythm, ensemble playing, understanding of basic musical concepts, vocal pitch development, and music reading and composing.  Up to 4 children meet for 60 minutes.  Parents join in for the last 15 minutes of class.
*Must be 4 no later than Jan 1, 2023.
Choose your class now! Classes fill up quickly!
SUMMER 2023 Piano Exploration Daycamp
1 week – 9am-12pm for 5 days, two weeks to choose from June 26-30 or Aug 7-11
$150 for the week
Click here for more info on Piano Day Camp
Fall 2023 1 hour per week for school year
Must have a piano or keyboard at home for practice. No piano or keyboard at home? Enrollment in this class qualifies you for a 10% discount on purchase of a keyboard. Not interested in purchasing a keyboard? See Kindermusik classes.
Sunshine 1- new first year students *Must be 4 no later than Jan 1, 2023.
Starts September 2023 SCHEDULE COMING SOON
Sunshine level 2 is for students who have completed Sunshine level 1: Call for schedule
Students already taking Sunshine 1 or 2 and transferring from another studio please call for schedule 937-748-3501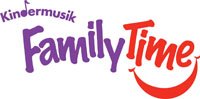 For Family time 0-6years
Multi age class for the whole family.  Perfect for the families who need an evening or weekend class or with more than one child of different ages who want to participate in a class together. 
$70.00/month first child, $35/month each additional child.  No charge for siblings under 6 months old or for siblings enrolled in another class.  Includes At Home materials: Online downloadable music, downloadable story book, interactive activities.
New theme every 4 weeks. Join at any time as long as there are openings.
2022-2023 School Year
Fridays 6:30
SUMMER 2023 2 sessions to choose or do both May 29-June 24 and/or July 3-Aug 5
Fridays 6:30