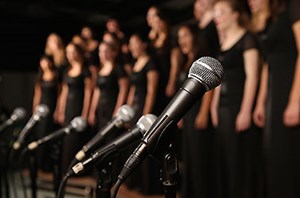 Central Avenue
This vocal performance group is for ages 10-18. Both boys and girls are welcome.
You are not required to be in private lessons to join but the teacher has the discretion to recommend private lessons in order to continue in the group if needed.
Students learn stage presence, mic technique, and harmonizing. Group will perform at various venues. Audition required. Complete the form below to request an audition.
Teacher: Sheila Gardner
Cost: $50/month
Ready to show your stuff and learn how to work in a group?